MA Fashion Knitwear: Royal College of Art
Wool can be FELT
We have all washed a wool jumper and shrunk it beyond belief.
The natural felting phenomenon of wool is usually an undesirable characteristic… but what if it wasn't?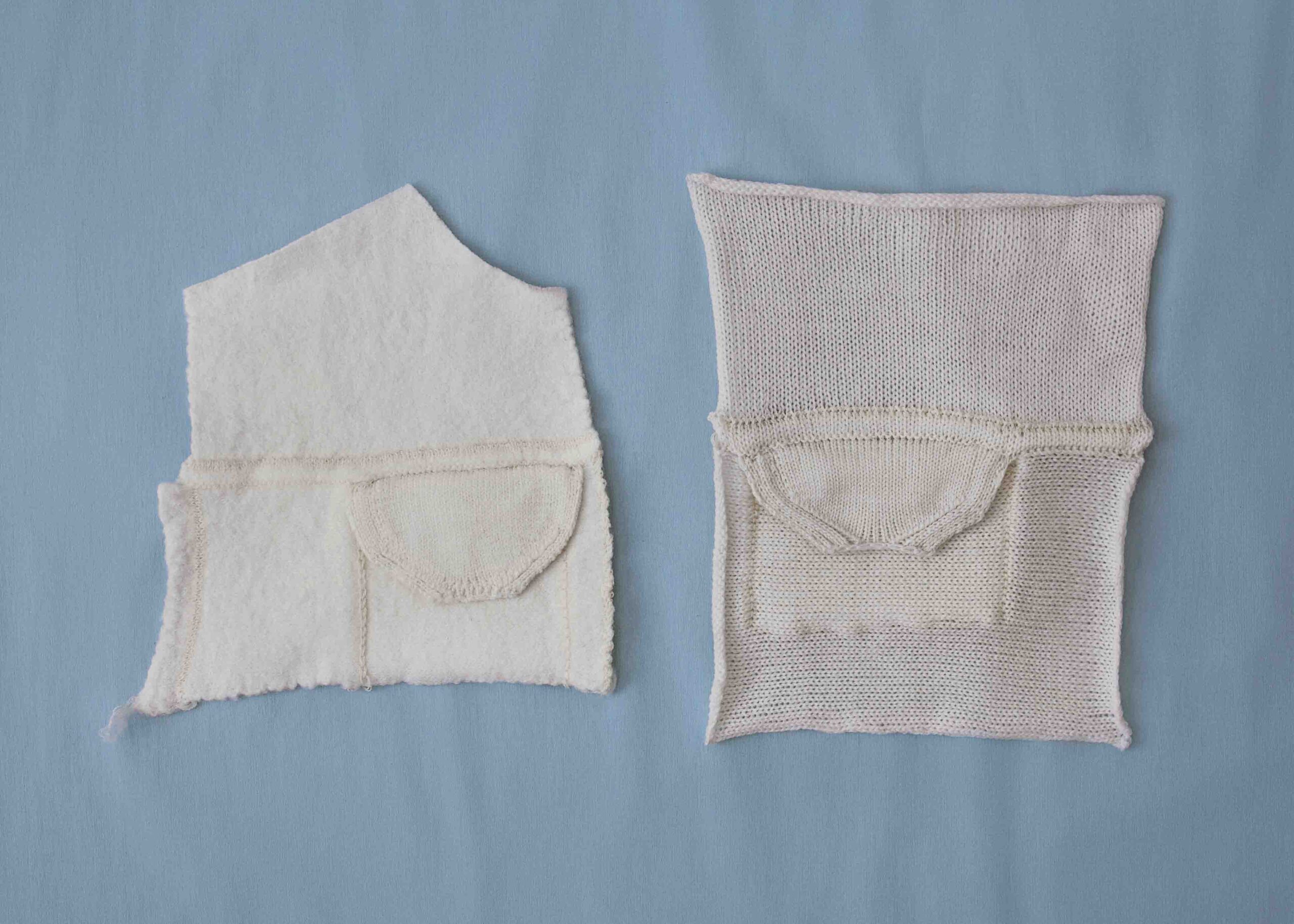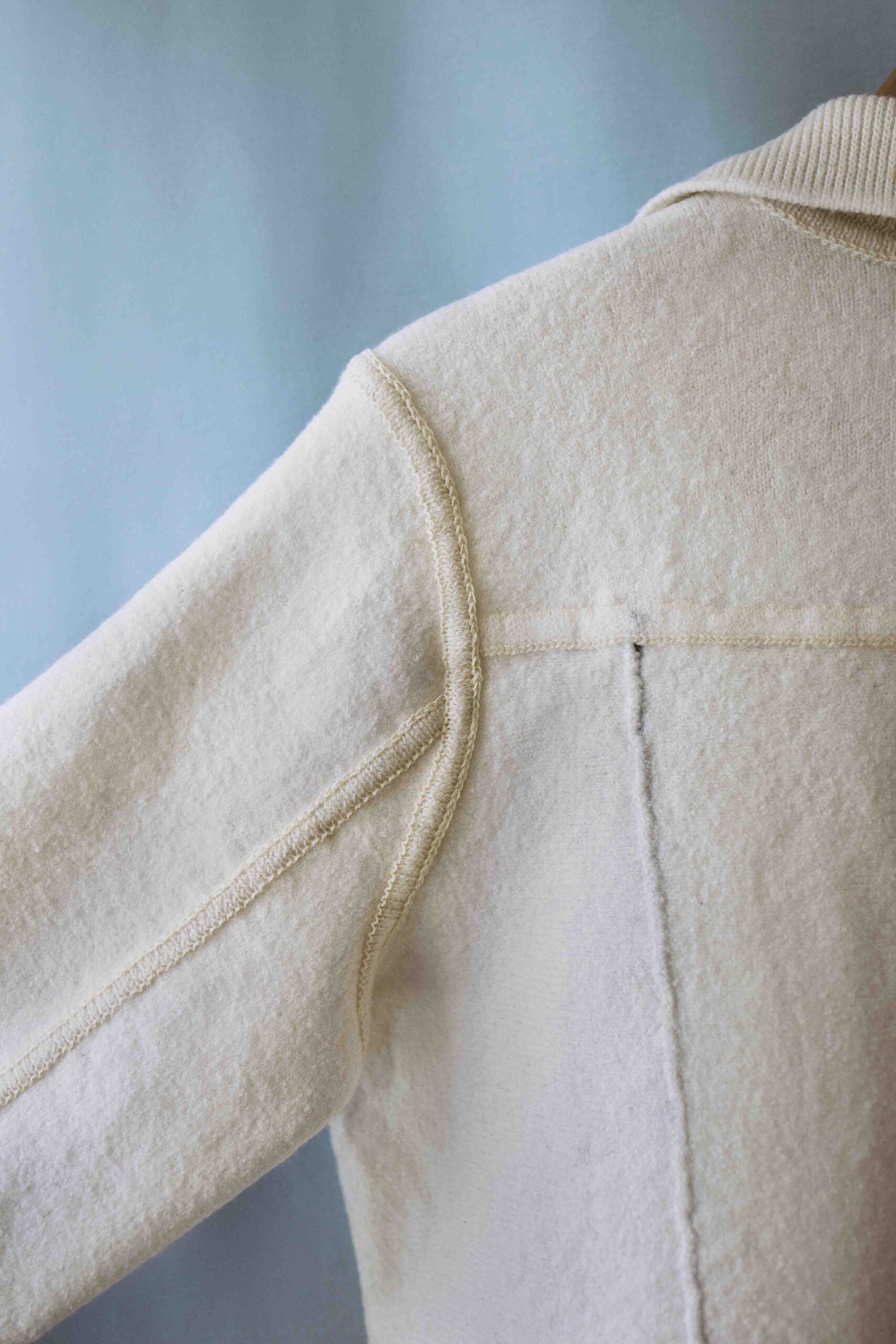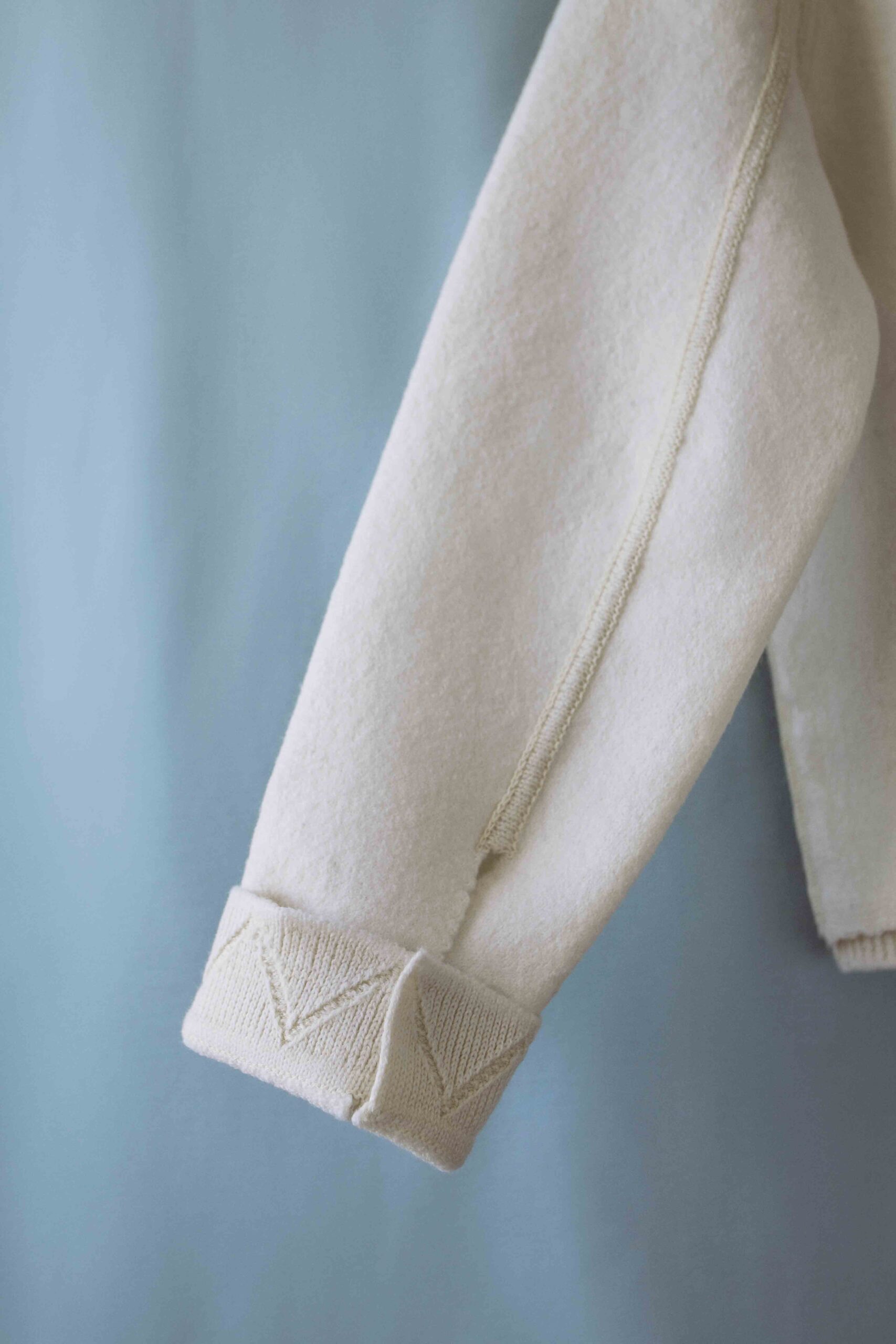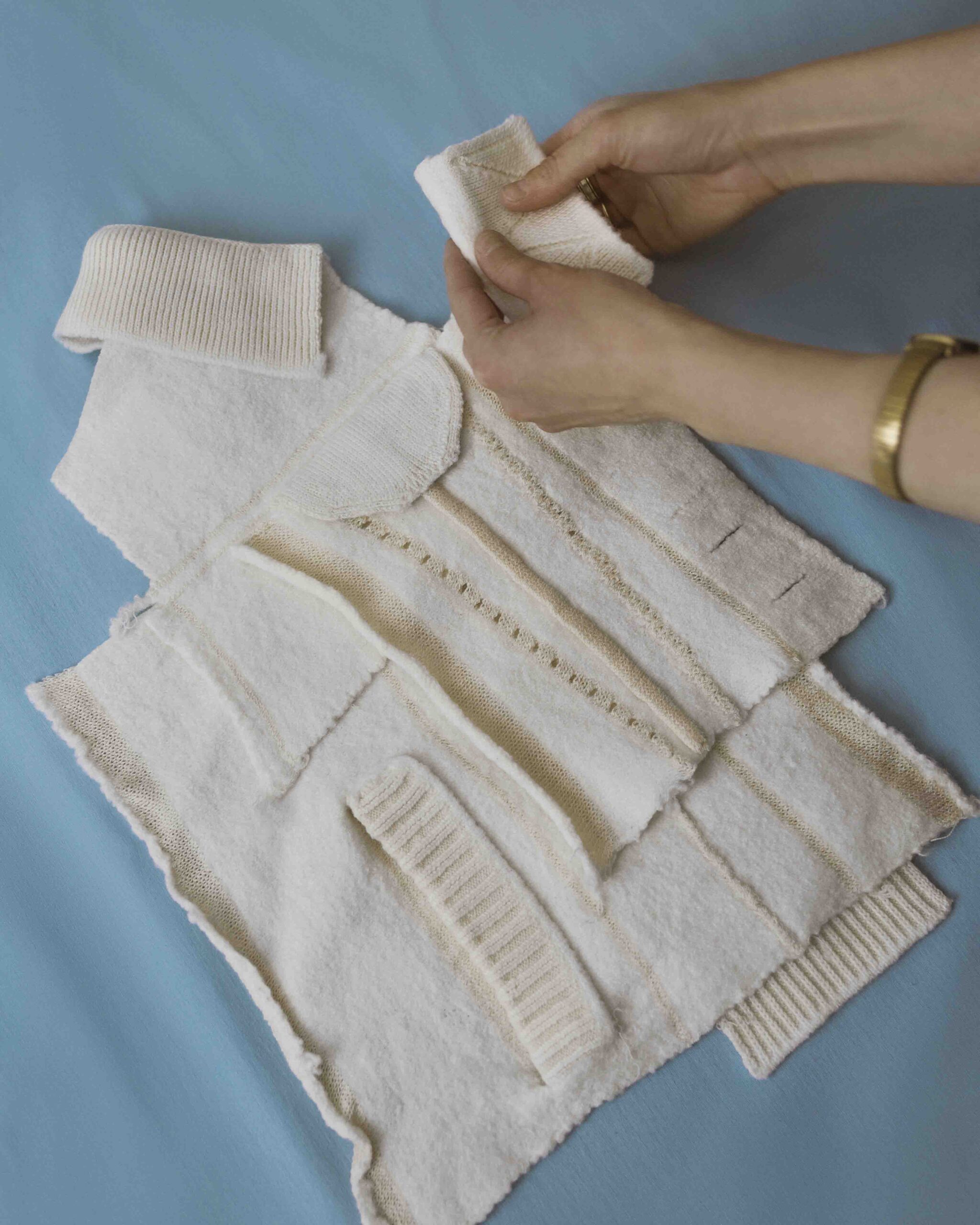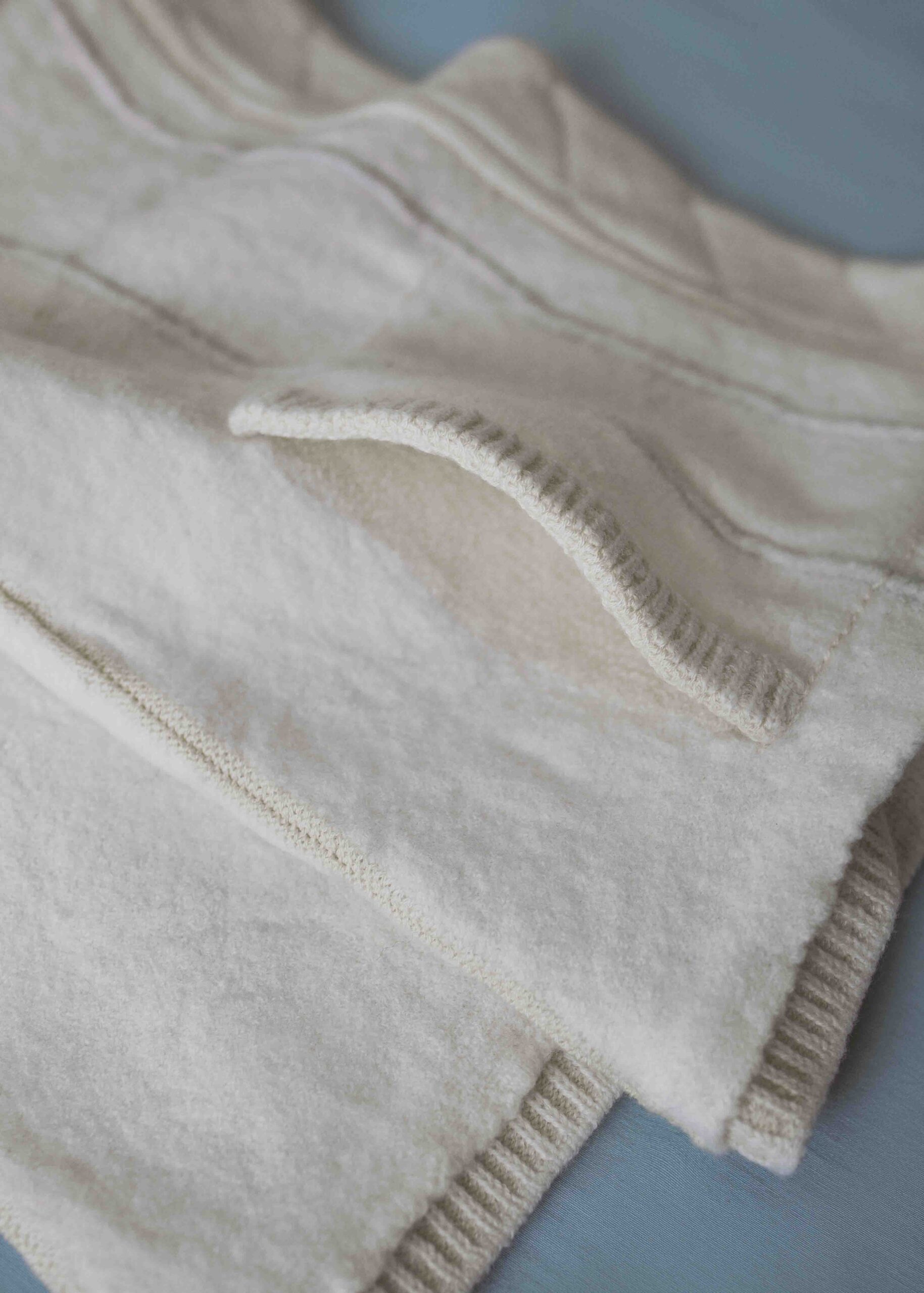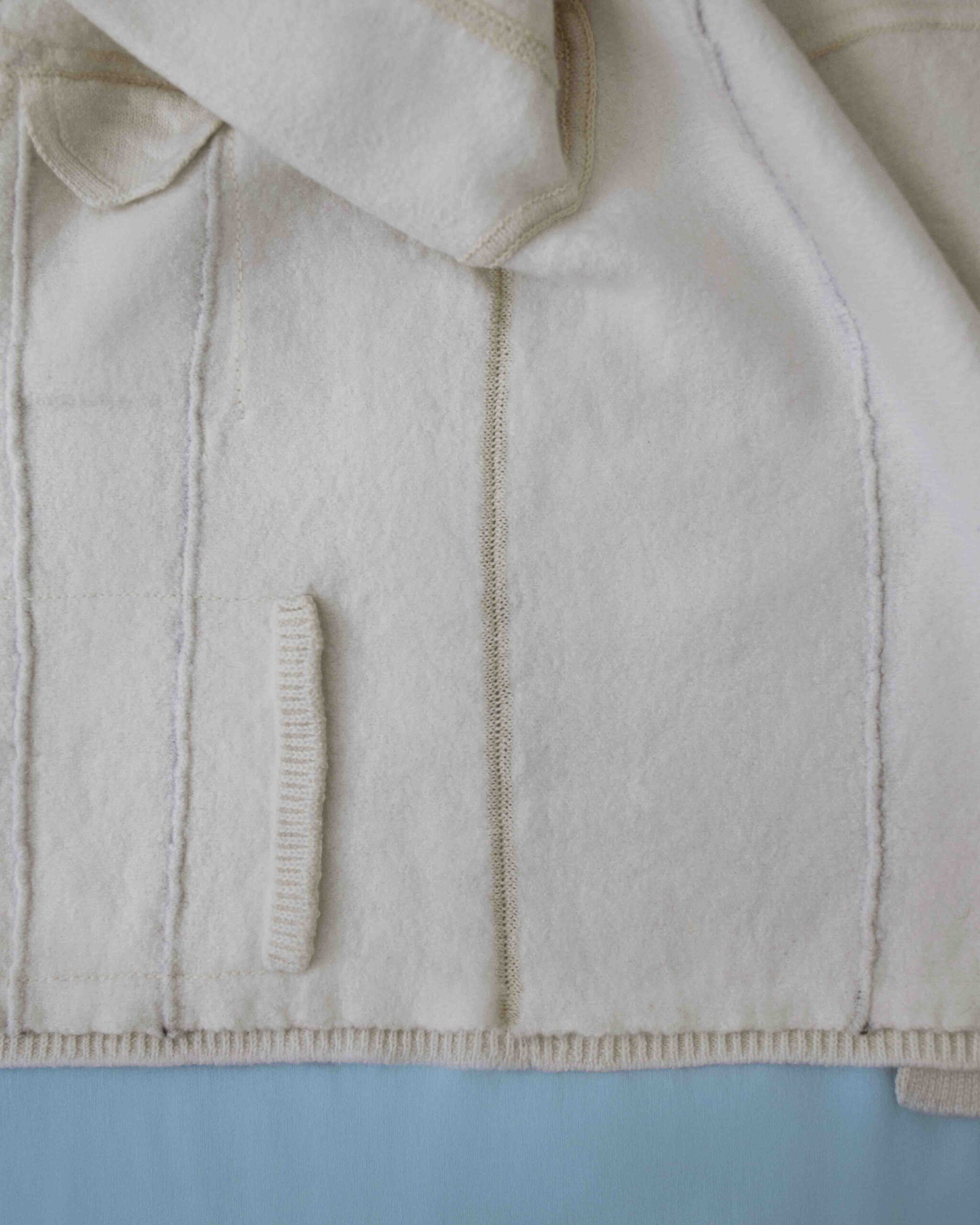 Wool Can Be FELT
My novel method for design harnesses wool's inherent ability to felt in conjunction with the structural opportunities of knit, allowing me to precisely engineer areas of strength and flexibility within a single fabric.
The first piece I have explored with this process draws on the visual language of denim, transforming the iconic trucker jacket into wool. Using the capabilities of wool to reimagine design classics, I am breathing new life into one of the most ancient materials, reinterpreting wool through the lens of contemporary fashion.
The development of this approach began at the Royal College of Art (MA Fashion Knitwear) and was further developed through UAL funded Bio Inspired Textiles project. The focus of the work was not only to explore the value and potential of wool fibre but to develop more sustainable methods of design. This process offers new ways of working with wool that are more efficient, with the goal of creating pieces with in built longevity from which the fibres are more easily recoverable. For more information, please do get in touch.